AT the LDMF Foundation we would like to help our students and interns to earn the income necessary to pay our fees. But you do not need to be a student or intern in order to join an affiliate program. Any one interested to join is welcome. The affiliate program will help you earn an income by promoting our services and products.
How we do that?
By joining the affiliate program a registered affiliate may promote within own network the valuable know how, products or services, the Foundation LDMF Provides, helping also others to enjoy and benefit from them; at the same time earn an important commission. We would like to know this commission would be utilized later to continue studies in our training programs, receive coaching or consultancy services or buy additional products.
The Foundation LDFM Affiliate Programs offers up to 50%.
Here links to the active programs:
http://e-library.luisdanielmaldonadofonken.info/e-library-collections/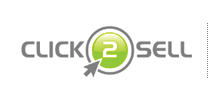 Click2Sell is an authorized reseller of "The 9 Elements & the Heart – Quick Sylver Collection – [ 11x e-publications: over 1370 pages]"